Back To Blog
To many homeowners, choosing a garage door is a big decision. It has a large effect both on the future value of the home, and how others view the home. The right door can make a statement. They add visual appeal, protect the garage from the elements, and, when maintained properly, can be used for many years. For more information on the garage door that may be right for you, contact a garage door company near you.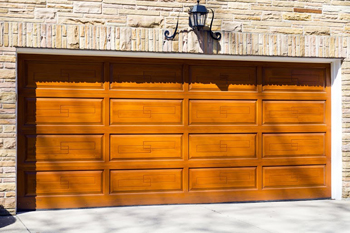 Steel Doors
Steel garage doors are a very popular choice among homeowners. They are durable, secure, economical, and require minimal maintenance. Additionally, the craftsmanship of steel doors has dramatically improved, with doors being designed to look like stained wood, or being available in a wide variety of colors. The downside to steel doors, however, is that low-end doors can dent or rust easily. To help determine the quality of the steel doors, check the thickness of the door. Higher quality doors will be made of 24 or 25 grade steel, or lower. The lower the number is, the thicker the garage door will be. If you decide to purchase a steel door, you should also consider purchasing an insulated door. Insulated doors are a good choice if there is a room above the garage, or if the garage is used as a spare bedroom or workshop.
Glass and Aluminum Doors
All glass, fiberglass and solid aluminum doors usually feature either eight or sixteen panels, interconnected by an aluminum frame. The panels are designed to be translucent, to allow light in, but not transparent. They are usually a good choice for someone who wants to use the garage as an active storage area or workshop. However, there are several cons for these types of doors. Solid aluminum doors often feature a durable aluminum frame, however the sheet aluminum dents very easily. All glass and fiberglass doors with a solid aluminum frame are also durable, however, the panels may crack easily. If you still choose to go with this type of door, consider glass over fiberglass. All glass doors weigh more, but they don't usually yellow or fade over the course of time.
Vinyl Doors
Vinyl garage doors are another type of door that has a lot of advantages, including being durable, lightweight, affordable, and needing little maintenance. They do not rust, rot, and are more dent-resistant that steel or aluminum. They are ideal for salt air environments and homeowners with kids that play sports in the driveway.
Wood Doors
Wooden doors come in several varieties, including composite-wood, appearance-grade, and custom wood. Composite doors are an affordable choice, and can be painted, appearance-grade doors are made to be stained, and custom wooden garage doors are made by skilled craftsmen. Wood doors insulate better than steel, but not as well as insulated steel. The downside to wood doors is that they need significant maintenance and they are heavy. However, most add a warm, homey feel to the house, which homeowners enjoy.